ABOUT THE ENSEMBLE...
Charles Schuchat - Tuba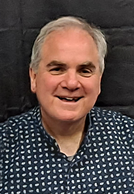 Charles Schuchat has performed and recorded with the Chicago Symphony, Boston Symphony, and Israel Philharmonic. Charles is principal tuba with both the Elgin Symphony and the Chicago Sinfonietta. He has participated in numerous music festivals including the Spoleto, Ravinia, Tanglewood, Santa Fe Opera and the Peninsula Music Festival. While at Tanglewood he received the CD Jackson Award for Achievement. Charles is on the faculty of the Chicago College of Performing Arts of Roosevelt University where he is the Brass Area Head . He also teaches at the Birch Creek Music Academy in Door County Wisconsin. A native of Washington, DC, he is a graduate of Northwestern University where he studied with Arnold Jacobs.
William Camp - Trumpet
William, who currently resides in Chicago, is originally from Niles Michigan. Camp earned his music degrees from Oberlin Conservatory of Music and The University of Michigan. His Principal instructors include Gene Young, Louis Davidson, Armando Ghitalla, and Arnold Jacobs. Camp has appeared with the Chicago Sinfonietta, Chicago Pops Orchestra, Lake Forest Symphony, South Bend Symphony, Springfield Symphony, Northwest Indiana Symphony, Kenosha Symphony, American Ballet Theater Orchestra and the Westwind Brass. His recording with the Dallas Winds and Chicago Chamber Brass, called "The Brass and the Band," has received national acclaim.
Edgar Campos - Trumpet
Edgar, originally from Costa Rica, was a member of the Chicago Civic Orchestra. He also performs with the Chicago Symphony and the Chicago Sinfonietta. Edgar has performed with a variety of orchestras in the area as well as the National Symphony Orchestra of Costa Rica and the World Youth Symphony. He received a Master of Music Degree from Roosevelt University and his Bachelors Degree from Conservatoire de Musique de Quebec. His trumpet teachers include Adolph Herseth of the Chicago Symphony Orchestra (CSO), Marc Ridenour of the CSO, Channing Philbrick of the Lyric Opera of Chicago, and Robert Platt from the Berlin Philharmonic. The Cliff Dwellers Arts Foundation awarded him with a second prize in National Competition and third prize in the National Music Festival.
John Schreckengost - Horn
Raised in Cleveland, John received his BM from Butler University, and a MM from Bowling Green State University. Currently residing in Chicago he performs with Northwest Indiana Symphony, Chicago Sinfonietta, and the Illinois Philharmonic. John has performed with the Chicago Symphony, Israel Sinfonietta, Haifa Symphony, Israel Chamber Orchestra, American Ballet Theater and Joffrey Ballet also could not resist his expertise. Promoting new works for horn, recordings, commercials and chamber music, John brings the word "Free-lance" to new heights.
Michael Joyce - Trombone
Originally from Winnipeg, Manitoba, Michael settled in Chicago in 1997 following a two year international tour of "Andrew Lloyd-Webber's Music of the Night" where he was principal trombone in a 36 piece on stage touring orchestra. Previous to that, he was with the Winnipeg Symphony Orchestra, principal trombone of the Royal Winnipeg Ballet touring orchestra, lead trombonist and soloist with The Ron Paley Big Band in addition to leading his own groups ranging from small jazz ensembles to his own big band. He's appeared in numerous radio, TV and film recordings in addition to performing in many classical settings from brass quintets to chamber orchestras to salsa and R&B bands. Since moving to Chicago and continuing his diverse musical activities, he has played with many of the Chicago area's symphony orchestras and big bands but his main milieu has been in the musical theater scene where he played long running Chicago productions such as "Wicked" and "Billy Elliot" in addition to playing many productions by leading regional theater companies and still doing occasional stints with national touring productions of Broadway musicals. Performing brass quintet music has always been one of Michael's passions and becoming a member of the Chicago Classic Brass 10 years ago has allowed him to continue pursuing this passion for quintet music and playing it with great musicians.